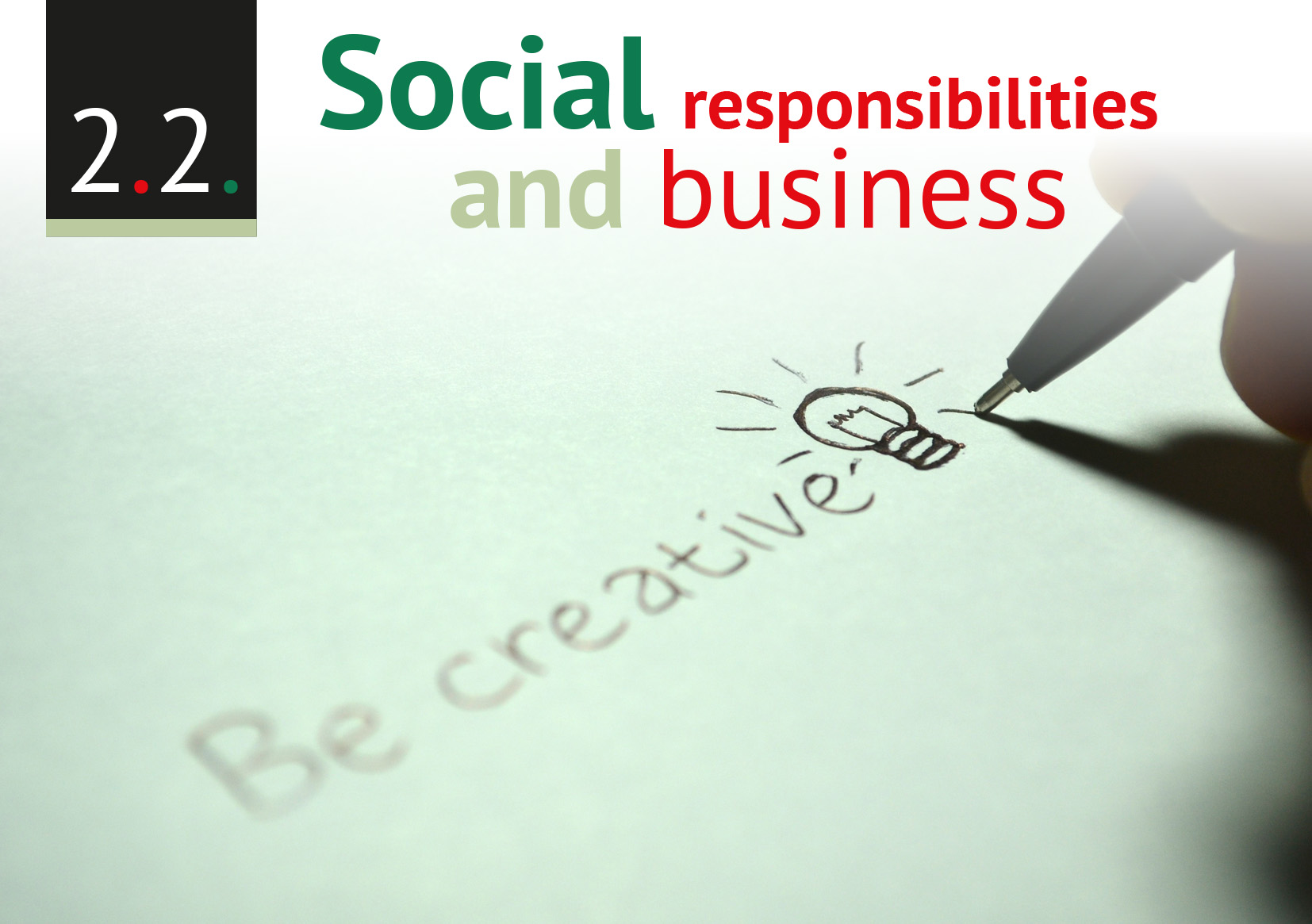 A socially responsible company acts in the best interests of the environment and society as a whole, whilst maximising shareholder value. Investors and consumers are becoming increasingly more interested in socially responsible companies as they seek investments that are not just profitable but also contribute to the welfare of society and the environment.
Social responsibility, as it applies to business, is known as Corporate Social Responsibility (CSR) that is a voluntary competitive strategy based upon social, economic and environmental improvement in which the organisation is involved.
Companies focus on social responsibility within various areas, from championing women's rights, protecting the environment or attempting to obliterate poverty, on a local, national or global level. Therefore, being a socially responsible company can boost a company's image and build its brand by attracting and retaining customers, which is essential to a company's long-term success.
Socially responsible companies cultivate positive brand recognition, increase customer loyalty and attract top-tier employees, empowering them to leverage the corporate resources at their disposal to do well, boost their morale and lead to greater productivity. These elements are key towards achieving increased profitability and long-term financial success, because many individuals will pay a premium for goods, knowing that part of the profits will be channelled towards social causes that they care about.
The mission, vision and values of a company are the centre of a good CSR praxis, which shall enact policies that promote an ethical balance between the dual mandates of striving for profitability and benefiting society as a whole.
These policies can be either ones of commission (philanthropy - donations of money, time, or resources) or omission (e.g., "go green":initiatives like reducing greenhouse gases or abiding by EPA regulations to limit pollution).
The main corporate responsibility types that your business can practice are:
2.2.1. One great example of Corporate Social Responsibility
A comprehensive, structured and detailed example of Corporate Social Responsibility is the Prada Group CSR, which is described, displayed and explained in the official company website (https://www.pradagroup.com/en/group/social-responsibility.html)
Watch this inspirational Prada Group CSR video.
Since internationalisation is a type of corporate strategy and a set of processes that help companies to expand globally to achieve the aim of improving their competitive position, both CSR and internationalisation strategies have become more important due to ever increasing globalisation. Their consequences modify economic and business environments, thus causing them to be more dynamic and competitive. This directly affects business management, so companies are increasingly considering the opinion of society, attempting to gain stakeholders' trust through effective CSR management.
If you really wish to internationalise your business, you shall seek to implement more CSR activities and initiatives because of their greater visibility and availability of funds, with the aim of better responding to the expectations of different stakeholders, leveraging your good name and reputation, facilitating entering new markets and countries and relying on your potential to better adapt to new scenarios.
In order to think about your company's efforts towards responsible entrepreneurship by raising questions on the possible ways you could improve your business in a profitable and sensible manner, you shall fill in this Awareness-raising questionnaire on Corporate Social Responsibility developed by the European Commission Directorate – General for Enterprise. This will also help you in identifying further actions you can take to strengthen your business, its reputation and performance.
There are no right or wrong answers – rather questions that should prompt consideration of actions you can take. Once complete, it is yours to keep for future reference.
Visit the next training unit
Next training unit