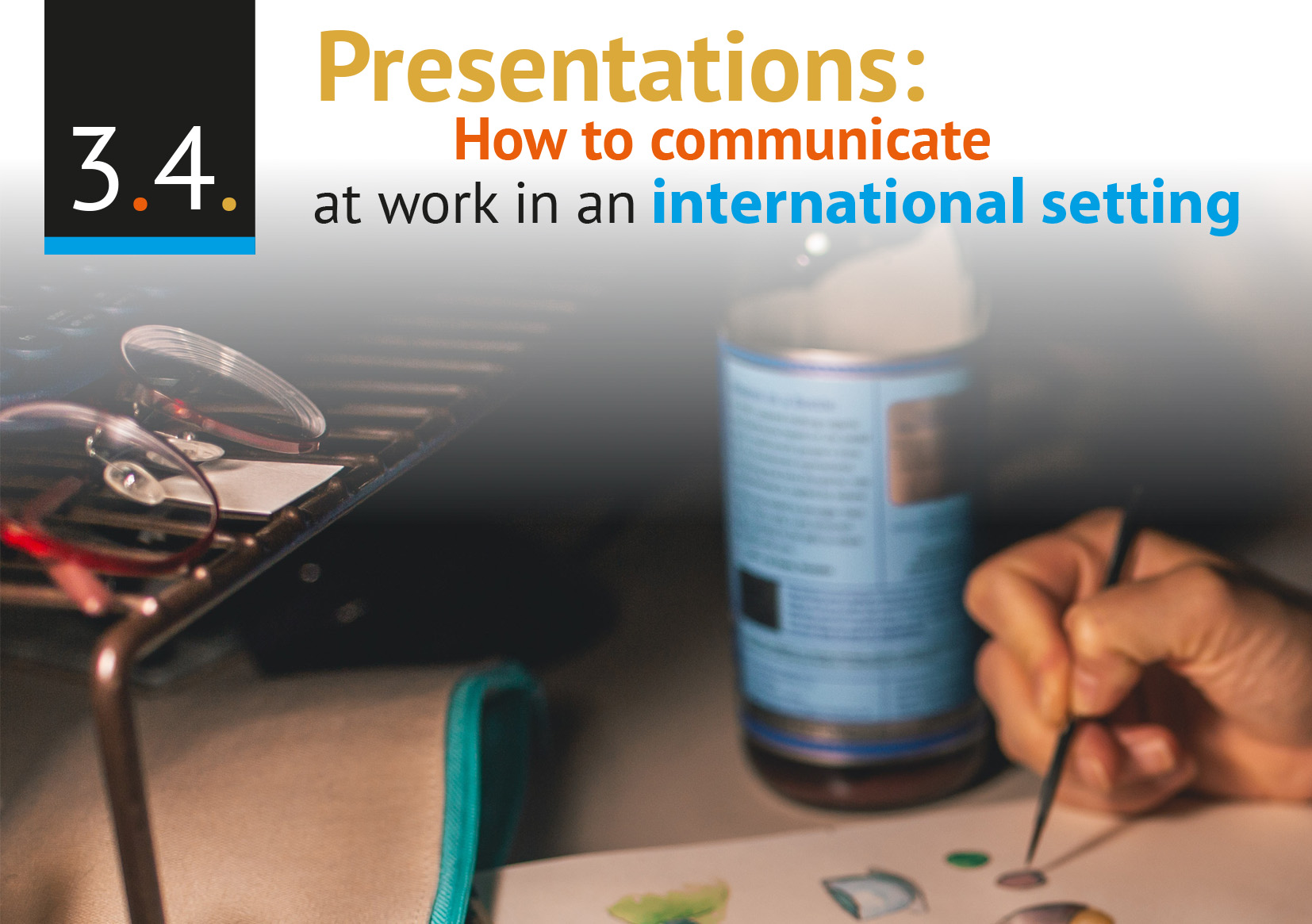 Presenting yourself and your business
When expanding your business on local and international levels, it is essential that you present your business in a positive and attractive way. Think of a business that you like. What is appealing about the businesses marketing strategies? How does the owner portray the business in terms of aims, values and product? Is there anything you would suggest to improve their communication and presentation of their business?
Figure 1- Image from Unsplash https://unsplash.com/photos/QrqeusbpFMM
Presenting your business in the local market
Being able to successfully present yourself and your business in a local context is a skill to master in order to be successful on an international scale. As a creative business owner, you will be well versed in how you want to present your business. Knowing your business, its values and ethos is the first step to successfully presenting your business to others. This knowledge will help you to portray an honest depiction of your business; this is much more appealing to clients or potential business associates than a business pitch built on exaggeration and false information.
Another key tool for business presentation and communication is thinking ahead: following your presentation or pitching of your business, what would you like listeners to do? Buy your product? Spread the word about your business? Knowing your end goal will help you to plan your presentation and pitch in a more structured and productive way.
Business presentations are more effective when the audience believe in you as an entrepreneur and your business. In order to help your audience to believe in your business, start your presentation or communication with a short, true story, an anecdote that represents your values or an intriguing statistic about the industry you reside in. By doing so, you capture the attention of your audience and include a personal side to your business which is very appealing to potential buyers.
Presenting your business in an international market: what's the difference?
There are a few differences between presenting a business on a local scale and presenting a business to an international market. These differences need to be considered and thought out when developing your communication strategies.
First of all, you may not be face to face with your international market. If your business is based in the UK and you are wanting to expand your business trade to Italy, it may not be feasible for you to travel to Italy on a regular basis to meet clients and potential buyers. Therefore, your business presentation has to be very clear and understandable, especially when you are not there in person to reiterate or clarify things.
Once you have decided on the communication method for your business presentation (Webinar, PowerPoint, Leaflet, Email etc.), you should ask someone who is not part of your business to evaluate your communication to check that it is understandable to those who do not know everything about you, your business and its values.
As previously discussed, you may come across some language barriers when trading on an international scale. As part of your presentation and communication, you should make sure to use clear language (see the 7Cs of Communication in Unit 1) that everyone can understand; this will help to reduce a miscommunication or accidentally presenting different values and products to those of your actual business.
Key tools for presenting a creative business
There are a variety of tools for presenting a creative business, both in a local market and on an international scale. Consider the following options below, with hints and tips to make sure you present your business in the best way possible:
Key Tools

Context

Local level

International level

PowerPoint/Prezi presentation

For face to face interactions

· Follow the 7Cs of Communication when talking through your presentation

· Use visual prompts on the slides rather than text heavy slides.

· Prezzi is a useful, free online tool which can help you produce more visually creative presentations than traditional PowerPoint.

· Not always applicable at this level.

· If using a presentation on this level, make sure clear and concise information is given.

Conference Call/Webinar

For virtual communication

· Present each aspect of your business, product and goals in a clear and visually appealing way.

· Use clear language.

· Reiterate what you want people to do after speaking with you or watching your webinar.

· Ensure that clear language is used (subtitles could be added to a recorded webinar to help with language barriers).

Email

For online communication

· Follow the 7Cs of Communication.

· Include links to your website, Instagram or Facebook page to give your products visibility and allow people to explore the creative side of the business.

· Include contact information so potential investors and clients can contact you at a later date.

Visual Identity/Branding

For all communications

· As an owner of a creative business, your visual identity is very important. In all communication, your branding and visual identity should be:

- Consistent

- Clear

- Visible

- Relevant

- Not relying on language

Portfolios

To be discussed during Module 4: Product
Activity: self-learning exercise
In this module, we have provided you with ideas of the key tools for presenting a creative business. In this activity, you have a blank template with the tools for presenting. Use the template provided and write down how you could use these different tools to present your own creative business:
| | | |
| --- | --- | --- |
| Key Tools | Local level | International level |
| PowerPoint/Prezi presentation | | |
| Conference Call/Webinar | | |
| Email | | |
| Visual Identity/Branding | | |
Test your skills in the test for this unit!
Answer questions about this unit and save your score.
Grow your knowledge and receive recommended modules!
Take me to the test
Visit the next training unit
Next training unit