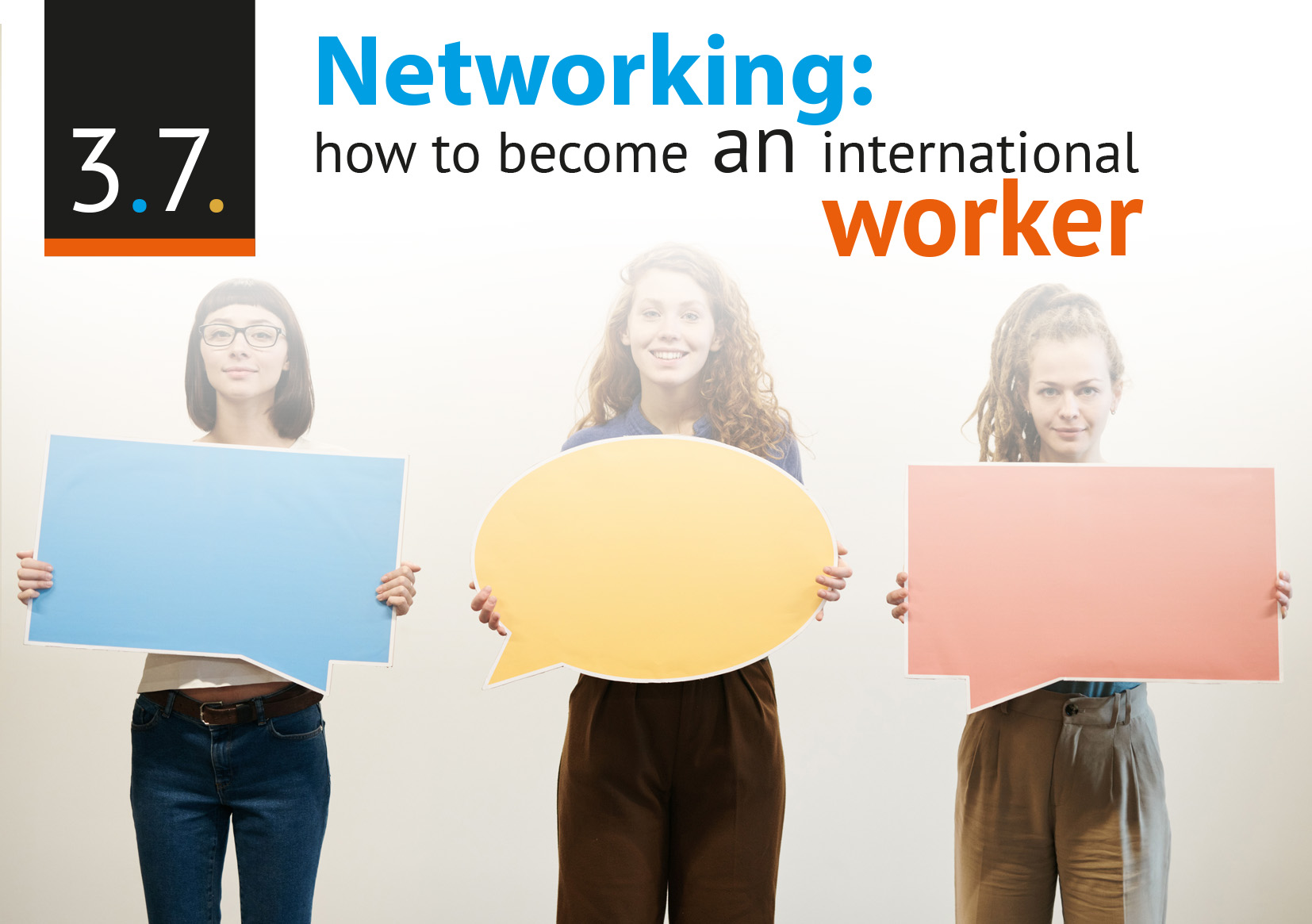 As a business owner, networking is a key skill to master and knowing your networking channels is essential! In today's society, there are numerous different ways to connect with other people, both in your home country and abroad. For instance:
Social Media: You can find other businesses and companies through social media platforms, such as Facebook, LinkedIn and Instagram.
Websites: By looking through online search engines, you can easily find company websites which will hold a host of information regarding the business, goals, products, services and contact information etc.
Email Enquiries: Emailing a contact can lead to more conversations which could mean acquiring new contacts to help expand your business network. According to the six degrees of separation theory, each person in the world is connected closely, especially because of social media. Therefore, networking with people globally, through email and the internet, is becoming increasingly accessible to all.

As well as identifying potential networks to exploit, you should be clear on which point of view you are considering your networks from: Opportunity, Advantage or Mutual Benefit?
| | |
| --- | --- |
| Opportunistic networking | Focusing on finding contacts and networks to find new opportunities for your business, such as a space to exhibit artwork in another city/country/region. |
| Advantage networking | Focusing on networking and negotiation with a distributive outcome (one party getting a bigger piece of the pie), as discussed in unit 3.5 of this module. |
| Mutual Benefit | Focusing on negotiation and networking which will be mutually beneficial to all parties involved (the win/win solution). |
After reading the different type of networking, consider which one you are already doing and which you wish to focus on in the future, when internationalising your creative business.
Things to consider when networking
When networking on any level, be it local, national or international, there are several things to consider.
Sensitivity of information: Is there any information related to your business that you do not wish to present to potential buyers or investors?
Non-disclosure agreements: When networking and negotiating on an international level, do you need a non-disclosure agreement? What are your intellectual property rights? Is your business trademarked in any way?
Examples of Non- Disclosure Agreements: https://www.gov.uk/government/publications/non-disclosure-agreements
Unique Selling Point: In a worldwide market, how does your business stand out from the rest? How can you convey its uniqueness when networking with potential clients during exhibitions and conferences?
Tips on USP: https://fabrikbrands.com/how-to-find-your-unique-selling-point/
When networking, there can be barriers to entry, preventing you from successfully networking. Porter's barriers include 'Economic of Scale', 'Product Differentiation', 'Capital Requirements', 'Cost Disadvantages', 'Access to Distribution Channels' and 'Government Policy'.[1] Each of these should be considered when expanding your business internationally and networking for these purposes.
Case Study:
Business: Susie's Sweet Treats
Barrier: When Susie went to a confectionary conference in Milan, she met another biscuit maker who was interested in her recipe. Susie felt very protective over her recipe and didn't want to discuss it with the other party. However, she did not wish to be rude.
Solutions to consider:
· What aspects of your business can you talk about in a general, non-specific way?
· How can you still interest people in your product without giving away sensitive information (such as a recipe)?
During networking events, it is good to be prepared with all the information you feel comfortable sharing and the questions you have in order to network professionally whilst avoiding the disclosure of sensitive information.
Things to consider when networking internationally
Networking in an international setting comes with a few extra barriers of entry. As discussed in previous units, cultural and linguistic barriers are among the top things to consider when working on an international level. In order to try to overcome the linguistic barrier, especially through written communication, try these translation and language learning tools. Speaking and writing in the same language will help to overcome certain misunderstandings or miscommunications during your business dealings.
Duo Lingo: https://www.duolingo.com/
Google Translate: https://translate.google.com/
DeepL: https://www.deepl.com/en/translator
As with every translator tool, you should be aware that some translations may not be accurate. Always have a second look at the translations to see if anything has gone wrong. Alternatively, ask a friend to read through it or translate it to compare.
Activity: self-learning exercise
The 6 degrees of separation theory can be very beneficial for networking on an international scale. How far could you reach with your existing contacts?
Pick one of the three tests below and see how you could achieve the final outcome within the 6 steps! Who do you know? What channels of networking could you use?
| | | | | | | |
| --- | --- | --- | --- | --- | --- | --- |
| | Step 1 | Step 2 | Step 3 | Step 4 | Step 5 | Final outcome |
| Test 1 | | | | | | Find a venue for an Arts exhibition in Hamburg |
| Test 2 | | | | | | Set up a meeting with an investor in France |
| Test 3 | | | | | | Find a potential buyer in Sweden |
[1] Are Porter's Fiver Competetive Forces still Applicable? University of Twente, <https://pdfs.semanticscholar.org/063f/be50003c29c81150bae86d4229ce38602a8f.pdf> (pg.3).
Test your skills in the test for this unit!
Answer questions about this unit and save your score.
Grow your knowledge and receive recommended modules!
Take me to the test
Visit the next training unit
Next training unit