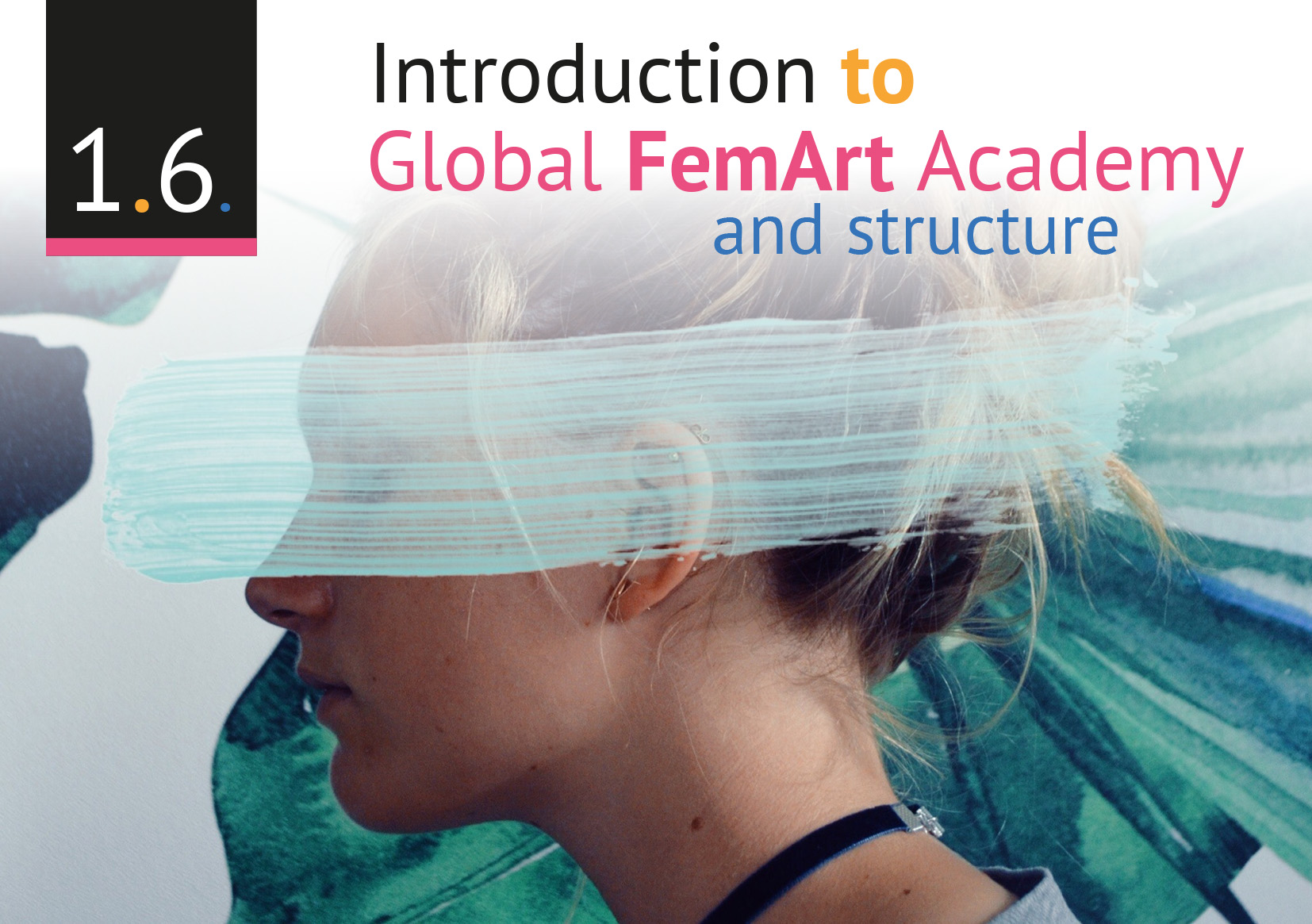 Welcome to Global FemArt Academy! If you are here, that means that you are willing to expand your creative/ cultural business to new markets, and Global FemArt consortium is here to make this experience easier. This training course has been meticulously created for women that are entrepreneurs in the creative and/or cultural field and want to globalise their art outside their countries.
Now that you have read general aspects about what internationalisation is, why it's important and several essential aspects about it, you will start learning about all the aspects in the overall process of internationalisation of art. The five modules you are about to undertake, are divided in three units, broken into difference levels: Beginner/Intermediate/Advanced. This progressive selection of training materials has been prepared to start giving input regarding general business and entrepreneur's management, tools and skills, providing the tools targeted to internationalisation. The structure of your learning pathway will be the following:
Business management: Plan and manage your business internationally.
During this module, you will learn about topics like business purpose, prioritisation, social responsibilities, identifying risks and opportunity, and how to set achievable goals. You will start learning about general aspects of business managing, learning how to manage the internationalisation process.
Communication: How to communicate within international markets.
The purpose of this module is to set the communication skills as a priority in your business. For that, we have prepared some tools and materials to learn about self-confidence, negotiation, communication barriers and networking.
Product: Marketing strategies to go international.
This module targets your learning of promoting your product. It considers the cultural barriers and the different economic systems that you will encounter; you must be able to adapt your product or services to an international market. You will see topics such as marketing strategies, portfolio, IPR and copyright, and how to turn your brand global.
Financial management: Basic guidelines to manage your business internationally
This module is composed by three thematic blocks. One will give you tips about bookkeeping and financial systems, and you will be able to see good practices. After, we have prepared a selection of the funding opportunities in UK, Spain, Belgium, Italy and Poland. Then to finalise, you will see some guidelines about how to manage taxes in these countries when tackling internationalisation.
ICT tools: ICT tools and strategies to go global
Last but not least, we want to help you to create your online brand. For this, this module will tackle the topics of ICT tools, online tools and platforms that will benefit your business. On one hand, you will know about ICT learning platforms, and we will also provide you with some training in searching the internet, Instagram, Etsy and SEO.
Global FemArt Consortium wishes you the best luck doing this training course, and wish that you will take advantage of it to succeed in entering in the international trade!
Test your skills in the test for this unit!
Answer questions about this unit and save your score.
Grow your knowledge and receive recommended modules!
Take me to the test
Visit the next training unit
Next training unit