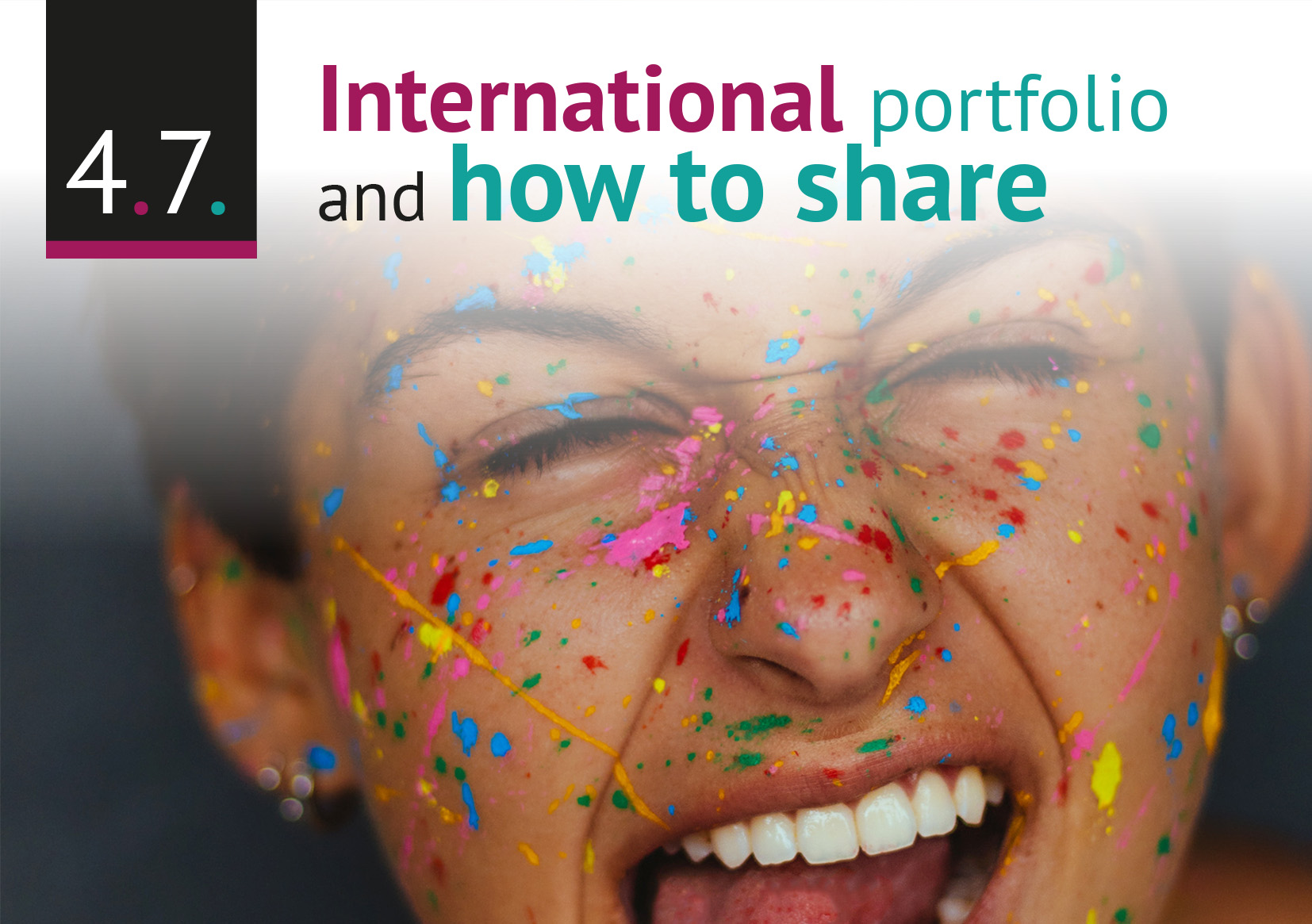 4.7 International Portfolio and How to Share
More and more young Europeans are choosing to work in the cultural and creative sector and face problems such as the prevalence of project-based employment, lack of permanent contracts and part-time work, but also a wide range of digital, traditional, cross-cutting and specialised skills, due to the specificities of the creative sectors. The level of competition on the art market or in the creative sector makes the portfolio a tool of considerable importance: 'to be or not to be' is often true for an artist. The content of the portfolio should, on the one hand, be impressive and interesting; on the other hand, it should make the viewer/client want to get to know your work better (or maybe even you), commission you to make a project, invite you to participate in a concert, etc. For more information about the components which should form your portfolio, go to 🡪 Building the Portfolio at the International Level; here are a few additional hints:
prepare a portfolio in several, somewhat 'personalised' versions for clients (galleries, institutions, individual clients, etc.), easy to send e.g. in .pdf format;
focus on the quality of your work, not its quantity;
do not be afraid of diversity: you can present your works of various kinds, but keeping in mind the principle that the whole should blend together well and sensibly into a coherent whole that identifies the character of your work;
pay attention to the quality of all graphic elements used in the portfolio (especially those that are not your work), and if you do not have such skills, preparing the portfolio you can use professionals who will develop your portfolio graphically, build your website, etc. Everything that is on the web is very important for the reception of your works and yourself, and the style attracts specific audience groups;
we have already written about updating the portfolio, but it is never too much to remind about it, so update your portfolio;
we have also written about the clear structure of the portfolio, but it is worth adding that if your portfolio has grown to be large, maybe you should add a table of contents (menu) which will make it easier for users to find the information they care about the most;
in addition to the work you should devote some time to the text (key words). Not only for potential readers, but also for search engines; and
remember also about responsive web design when creating your portfolio, i.e. so that its appearance adapts to the screen size of the device on which the page is displayed.
When considering an international career or developing your creative business outside of local or national markets, you should think not only about preparing your online portfolio (you can use a number of platforms where you can develop your website for free), but also about being on a number of websites and platforms and linking your portfolio to them. Of course, remember about the English language version or the one that will be adequate to the market in which you plan to operate.
The fastest and easiest way is to create your portfolio using portals specially designed for this purpose (they are mostly blog sites, but they differ quite a lot from one another, so it is worth considering which one will be the best to create your portfolio); here are a few examples:
To make your portfolio more attractive, you should think about using e.g. mock-ups which you can easily found in the web (and free of charge). (Professional mock-ups are usually prepared in Photoshop.) They allow you to visualise the projects so that they are as real as possible, illustrate and emphasise their physicality and give the impression of realism.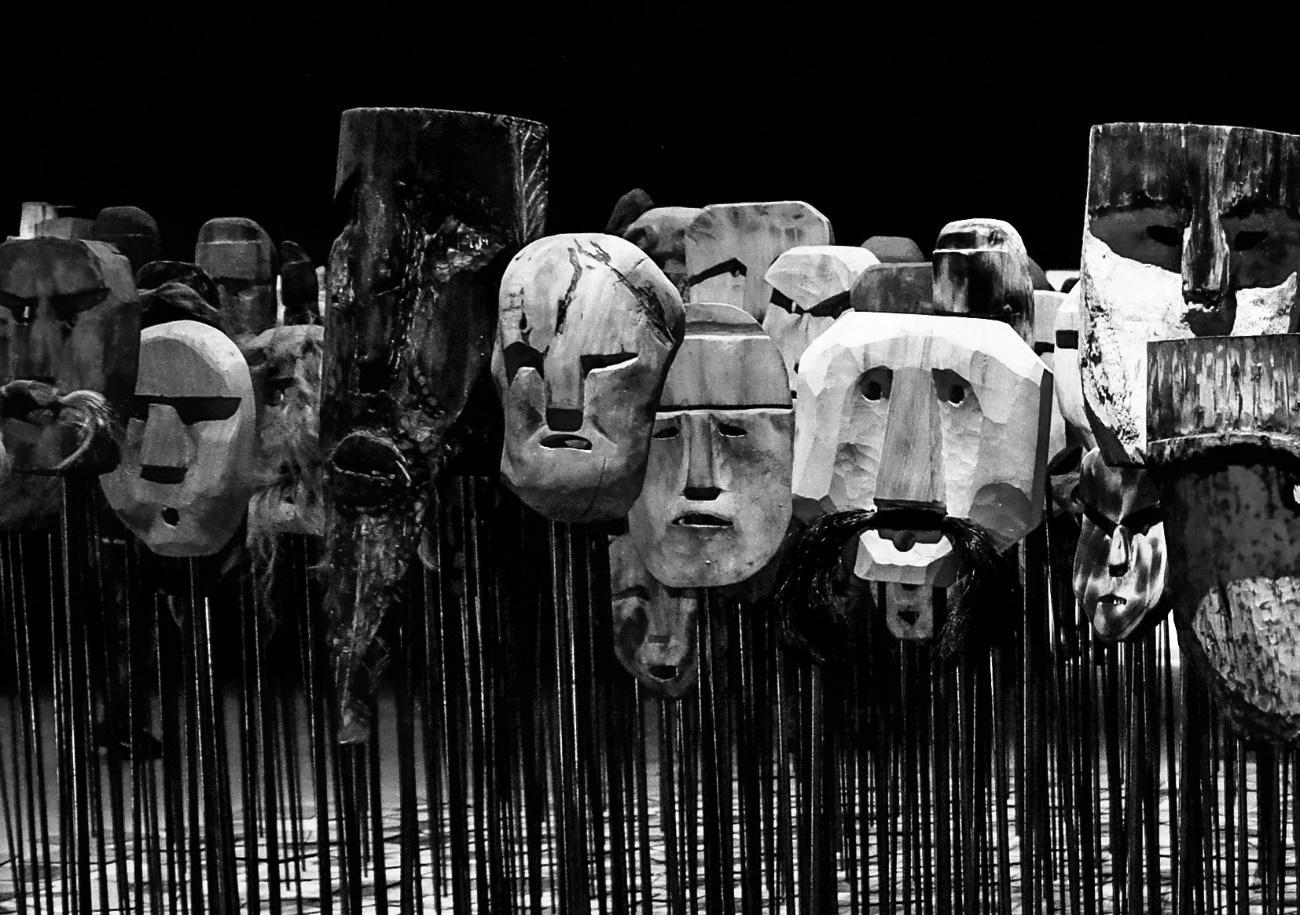 Remember not to post high-resolution files in your online portfolio because on the one hand it prevents the theft of the images (additionally, it is good to mark them with some kind of a symbol, an original mark identifying the image; on the other hand, you will ensure the speed of loading the site, which is not without significance in the era of users' lack of time and patience. Musicians have to consider whether to upload full songs or their excerpts only.
As mentioned above, expanding into international markets you should consider creating your profile on websites dedicated to the presentation of artists and creators (often defined by sector). However, in such a case you need to remember not to create too many profiles because in the end you will not be able to update them regularly and they will serve the purpose which is contradictory to what was intended. Or you will spend all your time on updating profiles instead of creating. A few examples of such places in the web, which are worth considering:
Another place where it is worth visiting and presenting your work is online galleries; it is also worth taking part in competitions, submitting your projects and works to various websites creating lists of the most interesting projects or project rankings, such as abduzeedo.com, awwwards.com or cssdesignawards.com. Other forms of reaching clients with your art, which are worth considering, are sale, e.g. through artbizsuccess.com, artsyshark.com, society6.com, artfinder.com or saatchiart.com. (It is worth remembering that online music sales in 2015 were for the first time higher than in more traditional forms.)
Test your skills in the test for this unit!
Answer questions about this unit and save your score.
Grow your knowledge and receive recommended modules!
Take me to the test
Visit the next training unit
Next training unit