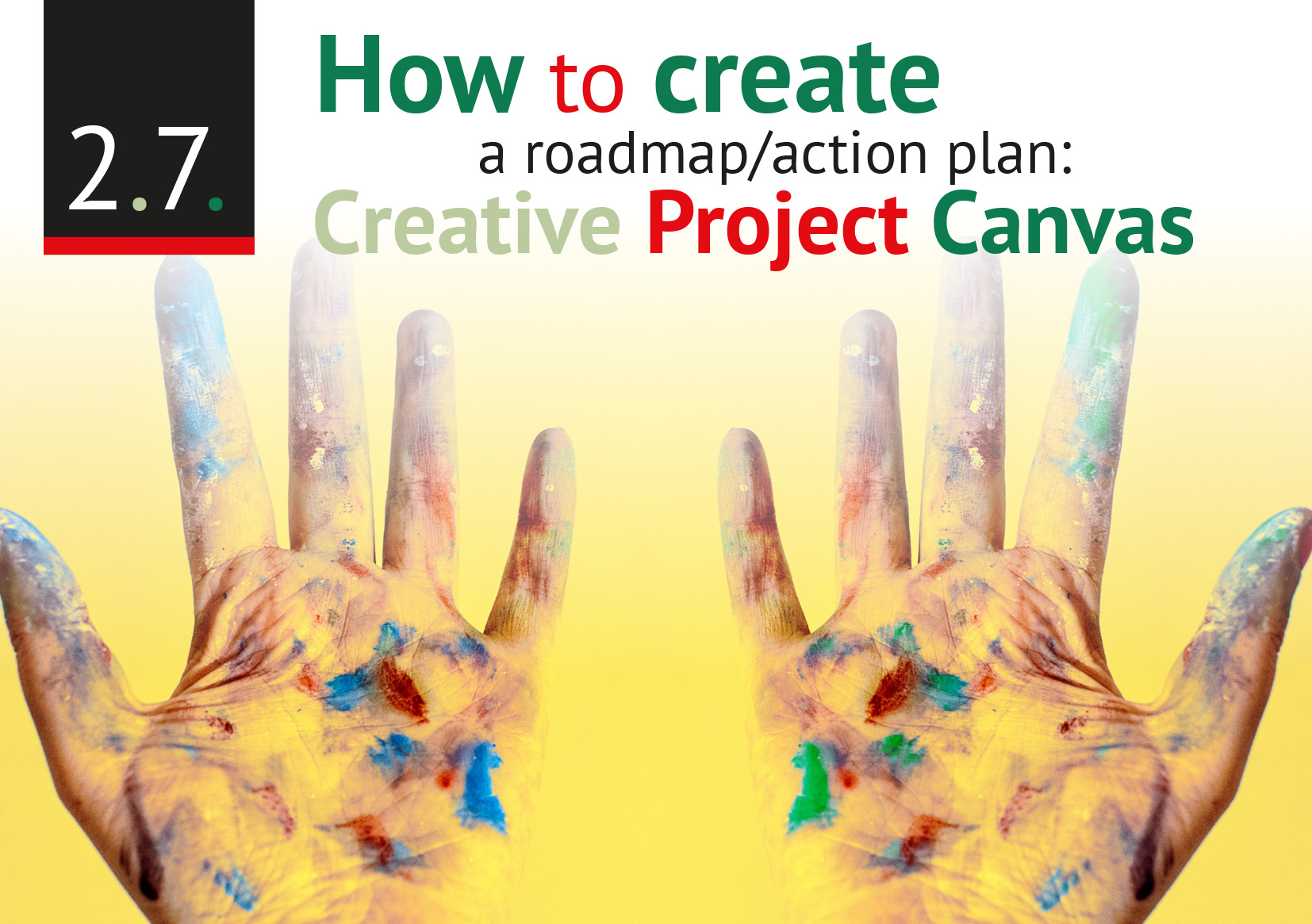 Having a well-thought project plan can make the difference between success and struggle as an art-entrepreneur. A recent report outlined that successful creative artists have relied on strategic planning for their success and learning how to put together a business plan has been an important tool for becoming an art-entrepreneur.
Undoubtedly, international expansion is necessary for long-term success!
Starting from the Business Model Canvas (BMC) that is a strategic management and entrepreneurial tool to visualize your idea and making it become a living project. Materahub has developed the very innovative Creative Project Canvas (https://www.creativeprojectcanvas.com/).
The Creative Project Canvas can help you to prepare yourself and your business for an international engagement by achieving better insight to your own capabilities and resources from the perspective of making your project sustainable in a foreign market. The main challenge, of course, is to interlink internationalisation to our Creative Project Canvas, visualise, plan, and develop your creative project within a worldwide cultural, human and professional environment.
The Creative Project Canvas is a strategic visual framework that helps in planning SUSTAINABLE projects, where sustainability not necessarily refers to long-term economic profits, but to solid foundations you need to establish for your professional human projects.
Why do you need the Creative Project Canvas to go international? Because it is a key tool for you to…
Who can use it, why and what for?
How can you use it?
The Creative Project Canvas to go International consists of 9 themes or blocks including questions to help clarifying and reflecting on the project.
By answering all the key questions listed in each theme, you will build your Creative Project Canvas.
You can see below that can be split in 4 parts to help you and visualise the main aspects of your project:
VALUE: what you do
The practical part of your project: who will help you, how you do it, who you need
The external-perception part of your project: how you interact and how you reach your target audience
The future plans of your project: what you might gain and lose in the near future; which rewards you might gain in the near future.
Read the key questions listed in each of the 9 themes and write down your answers on one post-it note to stick on each theme (remember: 1 post-it note for each block only)
Once you have built your « first draft » version of your Creative Project Canvas, review it regularly to check your progress and/or change whatever you have realised needs to be changed, adapted, deleted.
2.7.1. Build your Creative Project Canvas
Now you are ready to build your Creative Project Canvas.
Follow the instructions detailed above and develop / implement your own creative business project
Read and answer the questions listed in each block and write down maximum 3 answers for each block