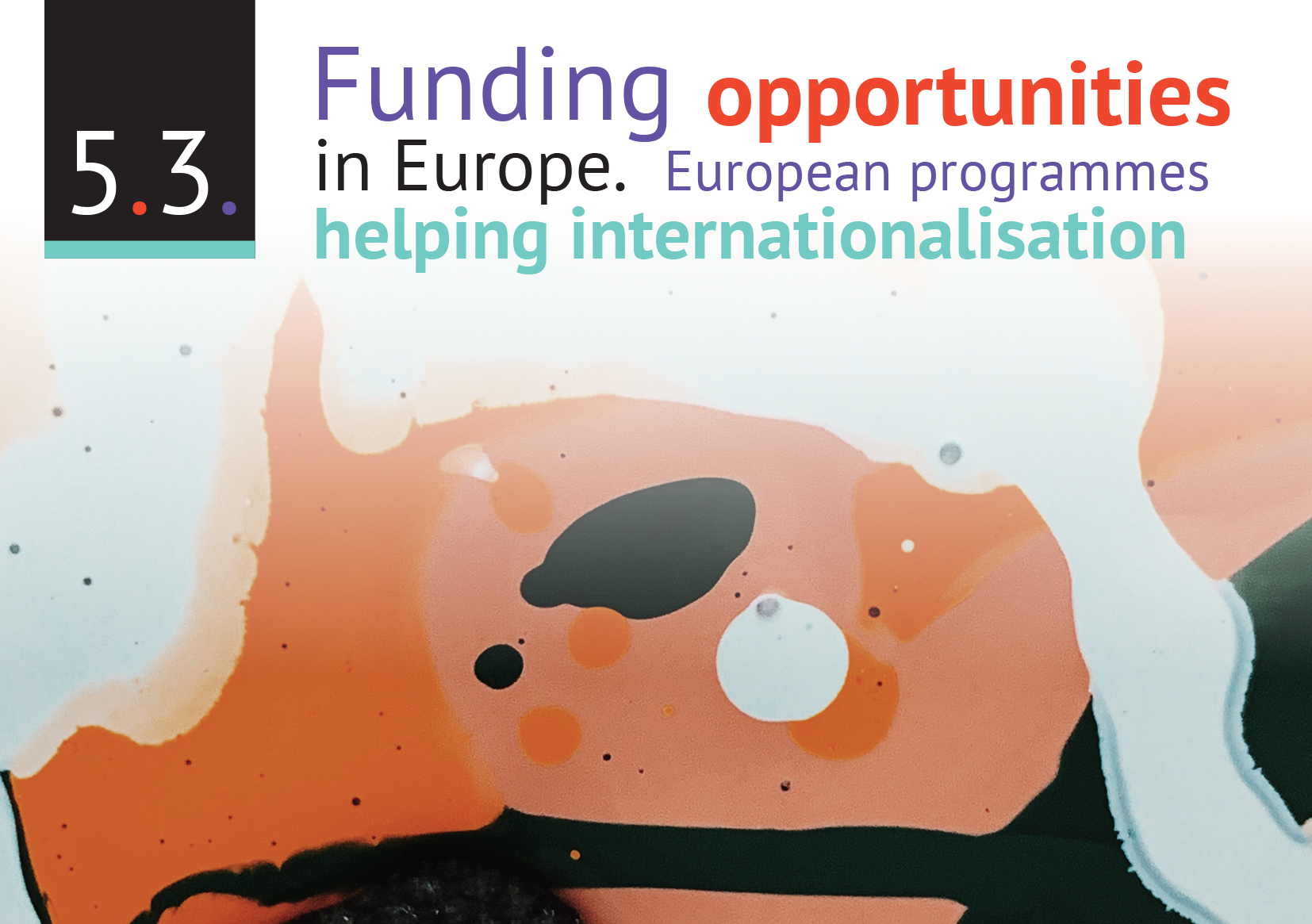 European Cultural Foundation
This foundation aims to support those who boost creativity and culture and funds all kinds of innovative ideas through Europe. https://www.culturalfoundation.eu/grants-exchange
Funding Roberto Cimetta .
Through RC funds, artists and cultural actors can get funds to create artistic cooperation projects in the Euro-Arab zone.
http://www.cimettafund.org/inscription/index/rubrique/4/lang/en
INTERREG Europe.
This initiative wants to help governments, creating opportunities for innovation for a lot of target audiences, including SMEs. It can be helpful to share ideas and experiences for citizens. Here are the links to apply for funding and more information:
https://www.interregeurope.eu/projects/apply-for-funding/
https://www.interregeurope.eu/policylearning/news/4146/horizon-2020-sme-instrument-a-recipe-for-success/
SME Instrument Horizon 2020.
Through this tool, a business can get funding from the EU for innovation projects, so they can expand to other countries and internationalise their activities, both inside and outside Europe: https://ec.europa.eu/programmes/horizon2020/en/h2020-section/eic-accelerator-pilot ; https://ec.europa.eu/research/participants/docs/h2020-funding-guide/cross-cutting-issues/sme_en.htm .
COSME
This provides funds for business that want to access markets in the EU and outside EU: https://ec.europa.eu/growth/smes/cosme_en . COSME also funds the database of European SMEs: Enterprise Europe Network, which helps SMEs to find partners in order to go international ( https://een.ec.europa.eu ). Also, we can mention Your Europe Business Portal https://europa.eu/youreurope/business/index_en.htm , where you can search for useful information about how to do business within Europe, and contain Help desks of IPR, that can be seen in https://ec.europa.eu/growth/industry/intellectual-property/smes_en
EUREKA programme: EUROSTARS.
This is a funding programme targeted to SMEs, which is connected with the European Commission. http://www.eurostars-eureka.eu/
Crowdfunding platforms.
Crowdfunding is a way of financing projects through networks, which has become very popular nowadays. Usually, it works online through donations, economic or not, to finance a concrete project in exchange of rewards. There are several webpages to start a crowdfunding campaign, i. e:
Visit the next training unit
Next training unit