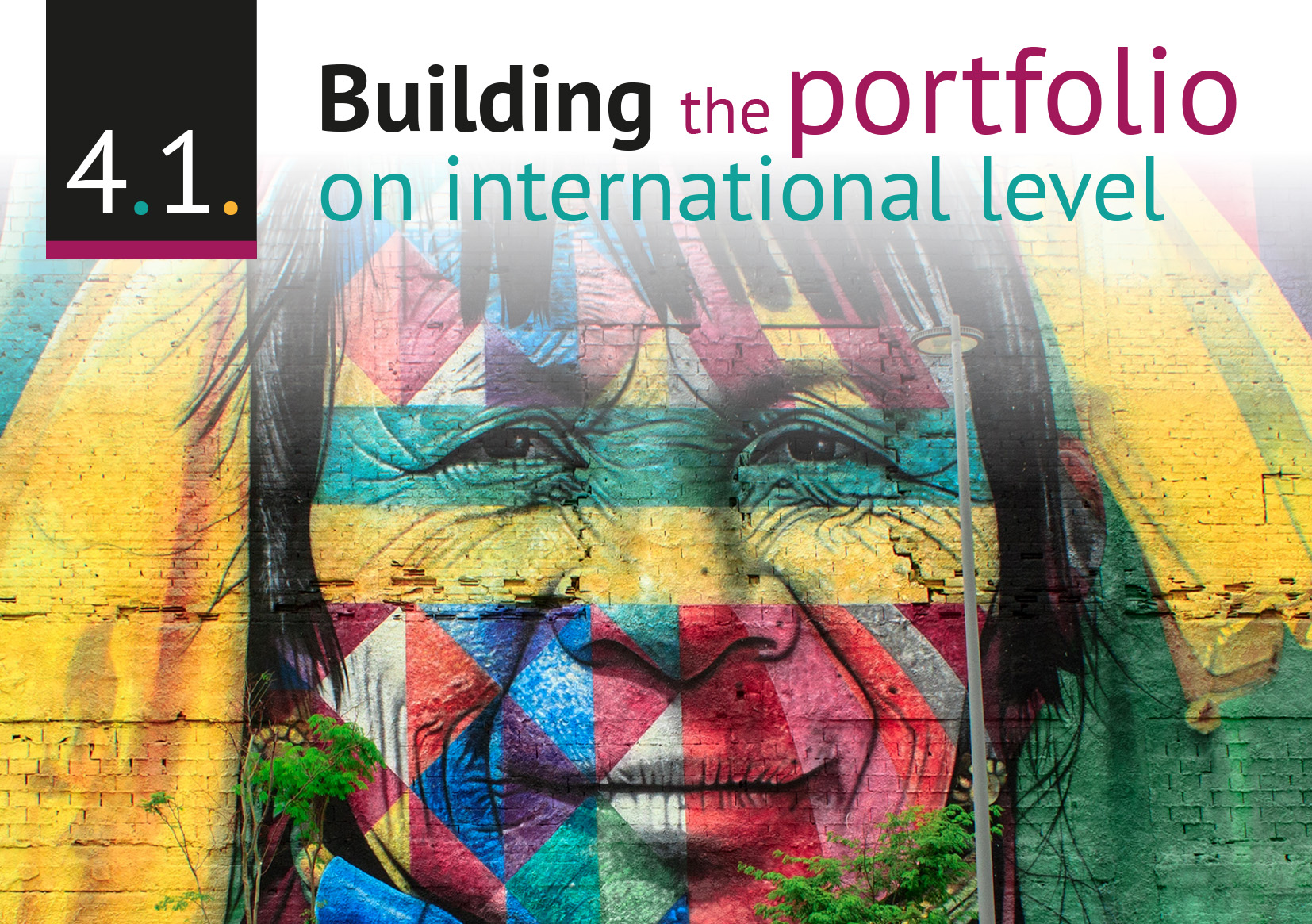 Success in the art world or creative sector depends on multiple factors. Talent or skills are important, but marketing becomes equally important, and sometimes it is just a stroke of luck. Although you cannot control the latter, you can develop your own marketing strategy (for more information, see à Effective Marketing Strategies: International Marketing). A good presentation of your work, that is, a portfolio of works, is one of its more important components. It enables you to show all your good points and encourage prospective clients to learn about your offer.
Thus, a professional portfolio is one of the essential components for a person working in the cultural or creative sector. An artist or a creator should not use a CV or a cover letter, because the specific nature of their work requires an equally specific way of presenting their experience or professional achievements. According to the Polish Wikipedia definition, 'a portfolio is a file (also in a literal sense, or a binder) with examples of artist's works, and in a broader sense a presentation of the achievements of a person or company, e.g. a file containing samples, examples and images of final and complete works that can be used as a basis for assessing their skills, ability to work in a given position or to perform a given task.'
However, when you develop your creative and artistic activities at the international level, you might consider an electronic portfolio, one that a client on the other side of Europe will be able to find easily or that you can send quickly across the world, e.g. as an attachment, to a person potentially interested in cooperation. Note, however, that the very preparation of your portfolio contributes to reflection on your own work, raises awareness of your oeuvre and supports the identification and recognition of your own competences. The Internet is one of the cheapest and most effective channels of promoting artistic work. It allows you to reach your audience: to have direct contact not only with clients, but also with fans who currently play a growing role in the development of the artistic career. A visit to the artist's profile in social media is often the first and most important interface, or a touchpoint, between the audience member and the artist or creator, so it is extremely important that your online portfolio contains all the necessary information, including contact information, and is regularly updated to provide new, attractive content.
Online portfolio
Therefore, when considering your international career, you should prepare an online portfolio (instead of its conventional, or printed version).
PORTFOLIO

1.

Your own, original website built from scratch (or using popular CMSs)

2.

A PDF file ready to be sent to a prospective client, e.g. with links to social media channels where they can see more of your work, including online galleries or such channels as SoundCloud or Spotify

3.

Using platforms that enable publishing of works (although ready-made websites have certain limitations, unfortunately), channels like YouTube and Vimeo or social media like Instagram and Facebook
This section of our Global FemART Academy platform focuses on building a basic portfolio; to find more links to useful websites, channels and streaming platforms (depending on the sector) which are recommended, go to à Theory on Business Development and Portfolio and the → IT section.